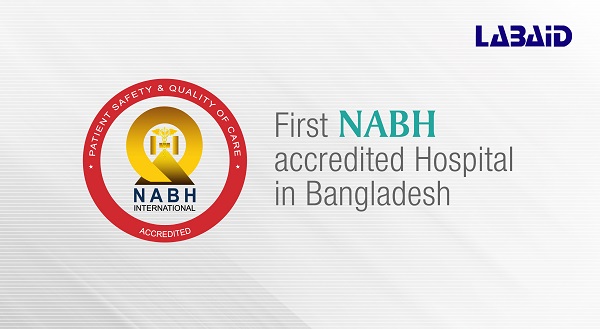 LABAID CARDIAC HOSPITAL
We are the 1st NABH International accredited hospital in Bangladesh. We ensure patient safety and quality of care as per international standard. We achieved the accreditation on March 31, 2019. We want to congratulate all of our respected Consultants, RMO, Nurses, all Support service staffs and all stakeholders for their leadership, support and commitment to the quality and safety priorities. We always try to adhere with legal compliance and give priority on employee health safety.
Emergency Numbers

Labaid Hotline :
10606
24 hours Emergency:
01713333337
Labaid Cardiac customer care:
01766663222
Labaid Specialized customer care:
01766662111
Labaid Cardiac admission:
01766660444
Labaid Specialized admission:
01766661222
Labaid Home Service:
01766661452
01766661900
---
Labaid Group started rolling with the inception of Labaid Ltd in 1989. Since, it marches on and on, blossomed into one of the fastest growing groups of companies mainly in health care services but also in other fields like real state, agro farming, financial sector and education.
---
Our Business Sectors
---